I got this shirt on clearance at Target for $3.
And this dress at a thrift store for $5 (but I am using more than half of the fabric on another project so stay tuned :)
I got the inspiration for this project
here
(includes an awesome tutorial)
Bring on the cold weather, I am ready!
(although I will probably have to retire the capri's for the season :(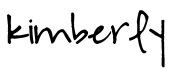 Linking up to these parties!