2 cups cooked and cubed chicken
1 (8 oz.) pkg. spaghetti, cooked
1 medium green pepper, chopped
1/4 cup butter, melted
2 1/2 Tbsp. flour
1 cup milk
1 can cream of mushroom soup
1 (4 oz.) can sliced mushrooms, drained
1 (2 oz) jar diced pimento
1/8 tsp. garlic powder
3 cups shredded cheese, divided
If you will be using my freezer cooking method multiply this recipe according to the size of your family and the amount of times you want to eat it. I multiply it by 6 and it makes 9 meals for my family of 3.
Directions:
Saute green pepper in butter until tender. Add flour and stir well. Stir in milk, next 4 ingredients, and 2 cups cheese. Cook over medium heat, stirring constantly, 10 minutes or until thoroughly heated. Stir in chicken. Stir in spaghetti. Transfer to 9x13 inch baking dish (or freezer container) and top with remaining cheese.
If you will be eating right away bake at 350 degrees for 15 minutes.
Freezer instructions: I suggest freezing in an aluminum container that you can stick right in the oven. On serving day you can re-heat in one of two ways. 1) Thaw completely and then bake at 350 degrees for 30 minutes or 2)Without thawing bake at 325 degrees for 2 hours.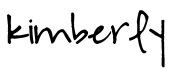 Recipe from my friend Kay Webster