1-2 chicken breasts
1-8 oz. cube cream cheese (I use the 1/3 less fat kind, it makes me feel better, he he)
1 stick butter
1 cup milk
1 cup shredded parmesan cheese
1 clove minced garlic
1 cup mozzarella cheese
Cook chicken breast and cut in cubes. Melt butter, cream cheese and milk together on the stove top. Add parmesan cheese, chicken and garlic. If you will be eating right away: spread sauce over pizza crust, top with mozzarella cheese and bake at 350 degrees for 10-15 minutes.
If you will be using my
freezer cooking method
take this recipe and multiply it depending on how much food you want. I multiply it by 5 and it usually feeds my family of 3 about 12 times.
Freezing: I like to freeze the alfredo sauce in freezer baggies. I buy panini crusts from Walmart's bakery and freeze a bunch in a freezer baggie (separated by wax paper so they don't stick together).
Jiffy pizza crusts
are convenient and cheep too.
Cooking: you can thaw the sauce at room temperature for 2 hours or in warm water for 30 minutes. Then heat it up on the stove top. Place sauce on top of frozen pizza crust (no need to thaw crust first if it is thin). Top with mozzarella cheese. Bake at 350 for 10-15 minutes.
*Note: I don't freeze the mozzarella cheese, but I almost always have string cheese on hand which I grate up and use. I am sure you could freeze mozzarella cheese in it's own bag if you wanted.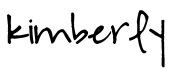 Photo from: http://foodislovee.wordpress.com/2009/06/10/chicken-alfredo-pizza/