Sweet and Sour Meatballs
Meatballs:
1 ½ lb. ground beef
2/3 c. cracker crumbs
1/3 c. minced onion
½ tsp. salt
1/4 c. milk
1 egg
Sauce:
2 TBS cornstarch
1 c. brown sugar
1/3 c. vinegar
1 TBS soy sauce
Juice from one can of pineapple
1 c. sliced green bell peppers
pineapple from can
Combine together first 7 ingredients. Form into balls. Brown in olive oil. (Also works to drizzle with olive oil and bake in the oven). Remove meatballs from pan but keep warm. Stir fry green peppers in oil and set aside. Meanwhile, for sauce, mix together dry ingredients. Next, combine the wet and dry before it gets hot or it will clump. Cook over medium heat until sauce thickens. Add pineapple chunks and bell peppers. Serve meatballs and sauce over rice. *Note, sauce can be extended by adding 3 cups water and 3 beef bullion cubes.
****If you are going to use my
freezer cooking method
take this recipe and multiply it depending on how much food you want. I usually multiply by 5 and it feeds my family of 3 about 12 times.*****
Freezing: I like to freeze this recipe in an aluminum container that I can put straight in the oven.
Cooking: If you froze it in an aluminum container you can put it straight from the freezer to the oven and cook at 275 degrees for 2 1/2 hours (or thaw at room temperature for 4 hours and cook at 350 degrees for 1 hour).
Easy side dish: I like to make instant rice (2 cups rice, 2 cups water) and add a
Sun Bird Fried Rice seasoning packet
, 1 tsp soy sauce, 1 tsp oil, a fried egg and frozen peas.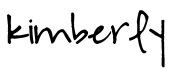 Image from: http://quick-dish.tablespoon.com/