I think Mother's Day is one of the most difficult holidays to come up with gifts for. I don't know about you, but it seems like my mom already has everything she needs (that fits in my price range anyways). I think I've given pictures for the last bajillion Mother's days and was in the mood for something a little more fun. This is what I came up with for this year.
I used
this
awesome tutorial from YouTube for the gift boxes. I used 12 x 12 paper for the pink box, 10 x 10 paper for the green box, 8 x 8 paper for the purple box, and 6 x 6 paper for the blue box. The boxes ended up with the following measurements. Pink-5 inches square, green-4 inches square, purple-3 inches square, and blue-2 inches square.
I thought Brenna's artwork would add the perfect personalized touch. I had her color these cute pictures with coordinating colors and then attached them to the bottom of the inside of the boxes.
I had a bunch of ideas about what to put inside the boxes. Here are the 4 I narrowed it down to.
In the biggest box: pictures...I know, I know, I do that every year.
Next, homemade caramels. My gift is going to take a little trip through the postal system before my mom gets it...so I thought caramels would make the trip much better than most sweets.
Then, white chocolate covered pretzels. Can you really celebrate mothers and womanhood without chocolate...I don't think so.
And last, everyones favorite...cold hard cash. Folded into a heart for a feminine twist of course. I used
this
great tutorial on YouTube to fold the money.
This was a very fun and affordable project. I just had to make an extra set for my mother in law.
And if I know these women, I think they will be as excited about the re-usable gift boxes as anything.
Happy Mother's Day!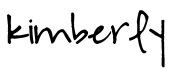 Linking up to these fun parties:
http://paisleypassions.blogspot.com/2011/05/thrilling-thursday-linky-party.html
http://www.thrifty101.blogspot.com/
http://www.houseofhepworths.com/
http://sweetpeasandbb.blogspot.com/
http://rhinestonebeagle.blogspot.com/