1 lb. ground beef, browned
1 jar spaghetti sauce
1 lb. cottage cheese
8 oz. sour cream
10 uncooked lasagna noodles (oven ready type)
mozzarella cheese
1/2 c. grated parmesan cheese
If you will be using my
freezer cooking method
multiply this recipe
according to the size of your family and the amount of times you want to eat it. I multiply it by 5 and it makes 10 meals for my family of 3.
Combine beef and spaghetti sauce. Combine sour cream and cottage cheese in a separate bowl and blend well. Spoon 1 1/2 cups meat sauce in bottom of 9 x 13 inch pan. Place half the noodles over sauce. Layer half the cottage cheese mixture over noodles. Layer half the mozzarella cheese. layer hal the remaining meat sauce. Sprinkle 1/4 c. parmesan cheese over meat. Reapeat layers starting with the noodles. End with the remaining mozzarella cheese. Cover tightly with foil.
If you will be eating right away bake at 350 degrees for 1 hour. Remove foil and bake for an additional 20 minutes or until bubbly.
Freezer instructions: I suggest freezing in an aluminum container that you can put right in the oven. Bake at 325 degrees for 2 hours. No need to thaw first.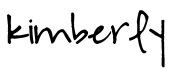 Recipe from: The Recipe Thief, by Kay Webster.